A small number of exhibition spaces are being made available at Future in Food Ireland for technology companies and consultants who are providing sustainability products and services to the Irish food and drinks processing sector.
For further information and to receive an exhibitor information pack please contact + 353 46 9773434, alternatively email Ronan.
________________________________________________________
Bord Bia – Origin Green – The World's First National Sustainable Food Movement
Origin Green is the first national sustainability programme of its kind in the world, operating on a national scale across our entire food industry, from farm to fork. Launched by BordBia in 2012, the programme operates at farm and factory level, helping farmers and food producers lessen their impact on the environment whilst also enhancing society.
There is considerable potential to make the Irish market a showcase for the sustainable production of food and drink products. Such a showcase can help further protect our resources, enhance our reputation and drive market preference for our products across the globe.
In order to create this showcase we need to have every level of the supply chain involved. We are making strong progress with over 520 food and drink companies already registered to Origin Green. 214 of these are verified members who have used the Origin Green charter as a roadmap to develop multiannual plans with clear, measurable sustainability targets for their businesses that have been third party verified and tracked by global agency SGS. Over 85,000 carbon footprint assessments have been undertaken on Irish farms to date – a world first. This assessment is based on an 18 month cycle and is conducted on a national scale taking into account individual feedback and from there continuously improving.
In order to extend the scope, and strengthen the impact of Origin Green, BordBia has recently developed a sustainability charter for retail and foodservice distributors and operators and is now working with a number of key retailers and foodservice distributors and operators to review the content and to pilot the project. Our first verified members are The Musgrave Group & Mc Donald's Ireland. This development in the Irish market means that Origin Green will cover all elements of the supply chain to the point where consumers purchase or consume the final product, encouraging the delivery of measurable improvements in the sustainability performance of our entire industry.
_________________________________________________
Brennan & Company & Invisible Systems
Brennan & Company have supplied specialised, high performance equipment to the Scientific, Medical and Industrial markets for over 50 years. We are now at the forefront
of wireless monitoring technology and can supply the products that translate into cost-effective solutions for customers throughout Ireland. We are proud of our reputation for providing the highest possible level of customer service – A reputation that sets the company apart within the Irish market.
Brennan & Company have partnered with Invisible Systems to supply innovative and reliable wireless energy monitoring and targeting tools that help operate facilities in an environmentally and sustainable way. This technology can successfully be integrated with existing BMS or metering solutions where required.
____________________________________________
Celtic Anglian Water Ltd
Established in 1998, Celtic Anglian Water (CAW) is the Irish based subsidiary of the UK's Anglian Water Group and employs c.90 people at various treatment plants in locations throughout Ireland.
CAW specialises in the design, build, operation and maintenance of water and wastewater infrastructure assets. Since 2003, CAW, in collaboration with its Partners, has been involved in the delivery of over €80m of water and wastewater infrastructure capital works projects. In delivering capital projects CAW provides the full range of professional services required from engineering specialist designers, project managers, procurement managers, on-site construction supervisors and expert mechanical, electrical and process commissioning engineers.
All projects are delivered through an integrated management system incorporating a Health & Safety Plan, an Environmental Management Plan and a Quality Management Plan.
In addition, CAW also provides operation and maintenance services that will manage your water and wastewater infrastructure assets in the most efficient and environmentally sustainable way.
________________________________________
Central Solutions Limited
At Central Solutions our expertise is in designing and delivering world class solutions for our clients that deliver optimum efficiencies and drive transformational change.
We work with large private sector companies and public sector organisations across 3 main areas:
– Sustainability Programmes
– Enterprise Solutions
– Online Learning
Our Core Areas of expertise include: –
– Client Strategy & Programme Development
– Water & Energy Mapping & Management
– Lean & Six Sigma Programmes (Utilities, IT & Business Process Optimisation)
– Metering, Monitoring & Reporting
– Standards Certification
– Big Data & Business Intelligence Solutions
– Regulatory, Standards, Operations & Behavioural Change eLearning
In Ireland, we also manage a number of National Support Programmes including: –
– EPA Large Water Users Community of Practice
– Lean Water & Energy Skillnet
We are also approved consultants under Enterprise Ireland and IDA Lean / Green Support Programmes.
____________________________________________
Certification Europe
Certification Europe is an accredited ISO Certification Body serving a wide range of clients from SME's and Multinationals to Government bodies. Certification Europe awards certification against a range of ISO Standards giving you a competitive advantage as well as driving quality, innovation & cost savings. ISO standards have helped companies open up to foreign markets and increase brand recognition and prestige.
We provide ISO training across all standards also, offering both public & bespoke training courses to match your organisations needs when required. Our public courses cover Lead Auditor and Implementation of ISO 50001 & ISO 27001.We in Certification Europe are proud of our expertise, we are considered an authority in Energy Management (ISO 50001), Information Security (ISO 27001) & Environmental (ISO 14001), This expertise allows us to provide you with training that is current and relative to your organization.
Certification Europe also provide enforcement & Inspection services to local authorities both regionally and nationally. Our Environmental & Inspectorate division provide local authorities with unparalleled experience in areas of waste enforcement. The Inspectorate division have unrivalled expertise across a number of key environmental disciplines:
Waste Enforcement;
Waste Management Planning;
Waste Regulation;
Waste Prevention & Resource Efficiency;
Environmental Investigations; and
Project Management.
We partner with our clients to ensure their ISO certification becomes a valuable asset. With headquarters located in Dublin, we have local offices in the United Kingdom, Italy, Turkey and Japan. If you wish to learn more about how ISO standards related to Energy or Enviroment can be implemented into your organisation drop by our stand and we will happy to go through it with you.
_________________________________________________
EMC Ltd.
EMC Ltd., operating since 2001, are an Engineering and Energy services company with offices in Galway and Athlone. At Future in Food,we will be exhibiting and available to discuss Products and Innovative Technologies/Services, geared towards enhancing Processes and Reducing Operating costs within the Food Sector.
EMC represent World Leaders in Technology e.g. ABB; Eurotherm and SMC, providing our customers with modern State of the Art products and Turnkey Solutions, to meet their needs.
These include: Validated Processes and Data Recording; IP67-69 Safety Components; Air Purification which removes Moulds, Odours and Bacteria; High Purity Components; Stainless Steel Pressed Fittings; Energy Saving; Water Treatment and Reduction.
EMC specialise in providing complete Thermal Heating solution to Food Industries, from Thermosensors and Heaters through to simple and complex control components/strategies.
Our MRO services also enable our clients to enhance their whole Spare Parts Division, by maximisng Savings and Efficienices, through EMC's Global Network of Suppliers and experience gained within Food Sector to date.
____________________________________________
Enprova
As part of the Better Energy Programme the Irish Government has placed an obligation on key energy utilities, fuel importers and named market players to meet specified energy saving targets as part of a multi-annual programme. ENPROVA has been set up by the Irish Petroleum Industry Association (IPIA) to achieve these targets.
In order to meet these obligations we are required to become actively involved in aiding and incentivising organisations to achieve energy savings, and maximise their effect. These savings can be achieved anywhere energy usage can be reduced, therefore we are interested in discussing energy reductions that commercial, industrial and transport companies may be achieving in their businesses.
Our engagement with the organisation can take many and varied forms, but is agreed on a case by case basis to ensure best value for the organisation. If you would like to discuss this more feel free to visit us at our stand, or alternatively you can also contact us by email dermot.byrne@reil.ie. We hope you enjoy the conference.
__________________________________________________
Environment & Energy Management

Ireland's leading publication dedicated to every aspect of environmental management and energy efficiency at industrial, commercial and municipal levels.
For over 11 years Environment & Energy Management has provided it's growing readership (now 12,000) with analysis and insight into the latest technologies and services available within Ireland, while our editorial team focus heavily on investment, business profiles and the future of the energy sector in this country.
As a publication written by acknowledged experts in their fields, Environment & Energy Management is disseminated to a controlled and targeted readership of over 12,000 key decision makers in Central & Local Government, the Professional/Services Sector (including Environmental Consultants, Engineers, Laboratories, all Third Level and other training/research Organisations, the Legal Profession and Agencies specialising in environmental protection and energy efficiency) – and, with particular attention to Small & Medium Enterprises, all sectors of Irish industry as follows: Food & Beverage; Pharmaceutical; Chemical; Medical; Electronics; Plastics; Packaging; Motor & Transport; Finance & Insurance; Textiles; Agriculture and Tourism.
_________________________________________________
Fike
Fike – Because so much is at stake™
Plant safety is paramount and Fike is your natural partner when it comes to explosion, over-pressure and fire protection systems.
Overpressure or vacuum events can be devastating, leading to personal injury, damaged equipment and downtime. Fike's rupture discs offer an affordable solution; with hygienic/sanitary grade options available. From protecting a single PRV to your complete process line; Fike products are a critical part of your strategy.
Many Food products are explosive in certain conditions during the manufacturing process. Fike manufacture possibly the largest range of active and passive EP equipment available in Ireland. We do not resell others equipment so can tailor a bespoke explosion protection system in house. From passive external venting though to fully active isolation and suppression systems.
For fire protection the SigniFire camera is ground-breaking technology and can detect fires valuable minutes before 'standard' detection equipment, once detected this can be extinguished via many options including clean & chemical agents, or water-mist quenching systems.
Please visit our stand for more details
__________________________________________________
Gaelectric Energy Solutions
Gaelectric Energy Solutions' focus is on your business, your needs and your energy issues. We analyse your energy demands and costs to provide you with solutions that will reduce costs and provide sustainable energy to your business. Our solutions are specific and individual to each of our customers and their requirements.
We will design, build, finance and operate this energy solution for you on a long term Energy Supply Contract (ESCO).
This ESCO solution allows you to have a sustainable energy solution without any Capital or Operational Expenditure or Risk. Our customers only pay for the energy they use in their business.
Our asset management team ensure that the asset on your site is performing efficiently and effectively through remote monitoring and regular maintenance and operational checks.
Each and every business has the ability to become more efficient, to save money and to generate some of its own energy demand. We want to help you to become a prosumer in the market, that is, a producer and consumer of energy. Gaelectric Energy Solutions can offer businesses a new approach to achieving this.
__________________________________________________
Manotherm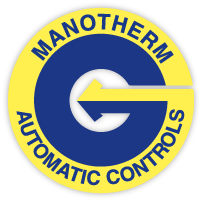 Manotherm established in 1958 is a well known suppler of control and instrumentation products
At this years exhibition we will be exhibiting the VP Instruments range of compressed air flowmeter ideal for air auditing, energy monitoring air leakage monitoring. We will also be exhibiting the energy efficient long life Domnik steam trap this uses no live steam to operate.
We will also have a full range of valves controllers data logger and sensors for flow pressure level temperature humidity parameter , water leak detection sensors for data centres and IT infrastructure from well know manufacturers such as Dwyer West Johnson controls Gemini Influx Flowmon Mankenberg and Afriso and Andel .
_________________________________________________
RGC Technologies Ltd
RGC Technologies provide industry proven software solutions for the Food and Dairy sector:
Asset Management and Maintenance (CMMS)
Stock & Parts Management
Purchasing & Supplier Management
Compliance
Health & Safety
Quality
'Audit Ready' Reporting
____________________________________________________
RTS Heating and Cooling Services
Providing a range of ATEX and standard ventilation solutions.
We also provide low energy solutions to heating and cooling issues and for appropriate projects can bring funding and finance.
Serving Food, Medtech and Pharma since 1997.
____________________________________
VERDE LED
VERDE LED is a multinational commercial LED Lighting company headquartered in Ireland.
VERDE LED has a global presence in the medical, pharmaceutical, industrial, food processing, warehousing, sports and commercial/office sectors.
Focusing on quality design and certification, all product meets the most stringent specification and certification requirements. VERDE product comes with industry leading warranties and has SEAI Triple E listing.
VERDE LED has an in house Design team who specialise in lighting design for new or existing facilities and a dedicated R&D Department optimising product development to ensure that we continue to manufacture premium grade product with the highest quality components, unlimited hour warranties and highest efficacy.
We work with end customers, architects, engineers, mechanical and electrical providers and government bodies. All VERDE products have IES design files which are available on www.verdeled.com
VERDE LED offer a 'supply only' or nationwide 'turnkey solution' from facility audit to design, installation, waste disposal and project management. We also apply or administers grants for lighting projects in Ireland.
For a company audit please do not hesitate to contact admin@verdeled.com or call 021 4861577
Visit www.verdeled.com for case studies, further information or to purchase online.
_________________________________________
Watson-Marlow – fluid technology group
Bio to follow
________________________________________
Wood Communications ltd
Bio to follow
_________________________________________
The Wood Fuel Quality Assurance Scheme (WFQA) certifies suppliers of woodchip, firewood, wood pellets and wood briquettes to the latest European quality standards while also ensuring that all wood fuel is sourced from sustainably managed sources.
Wood fuel quality is a vital component of ensuring that boilers, stoves and CHP units run efficiently and reliably, as well as ensuring that combustion is complete and that emissions to air meet all the required standards.
The WFQA also ensures that customers are provided with adequate information about the wood fuel they are purchasing in terms of weight, moisture content and size profile.
___________________________________