A small number of exhibition spaces are being made available at Future in Food Ireland for technology companies and consultants who are providing sustainability products and services to the Irish food and drinks processing sector.
For further information and to receive an exhibitor information pack please contact + 353 46 9773434, alternatively email Ronan.
________________________________________________________
Bord Bia – Origin Green – The World's First National Sustainable Food Movement  
Origin Green is the first national sustainability programme of its kind in the world, operating on a national scale across our entire food industry, from farm to fork.  Launched by BordBia in 2012, the programme operates at farm and factory level, helping farmers and food producers lessen their impact on the environment whilst also enhancing society.
There is considerable potential to make the Irish market a showcase for the sustainable production of food and drink products. Such a showcase can help further protect our resources, enhance our reputation and drive market preference for our products across the globe.
In order to create this showcase we need to have every level of the supply chain involved. We are making strong progress with over 520 food and drink companies already registered to Origin Green. 214 of these are verified members who have used the Origin Green charter as a roadmap to develop multiannual plans with clear, measurable sustainability targets for their businesses that have been third party verified and tracked by global agency SGS.  Over 85,000 carbon footprint assessments have been undertaken on Irish farms to date – a world first. This assessment is based on an 18 month cycle and is conducted on a national scale  taking into account individual feedback and from there continuously improving.
In order to extend the scope, and strengthen the impact of Origin Green, BordBia has recently developed a sustainability charter for retail and foodservice distributors and operators and is now working with a number of key retailers and foodservice distributors and operators to review the content and to pilot the project.  Our first verified members are The Musgrave Group & Mc Donald's Ireland.  This development in the Irish market means that Origin Green will cover all elements of the supply chain to the point where consumers purchase or consume the final product, encouraging the delivery of measurable improvements in the sustainability performance of our entire industry.
_________________________________________________
Brennan & Company & Invisible Systems
Invisible Systems (www.invisible-systems.com) enable you to operate your building, process or assets, in an environmentally friendly way; providing visibility of site(s) operational consumption, compliance and process efficiency, highlighting where energy use can be reduced, where systems may be underperforming  in real-time, so that processes can be improved and costs can be saved.
Our solutions include Energy Metering, Climate Control, Critical Asset Management, Boiler Control, Water Hygiene & Food Temperature Compliance, plus general condition monitoring and control.
This Internet of Things technology is affordable, offering non-invasive solutions with retrofit capability, so suitable for both new and existing solutions. Also can be integrated with existing BMS or metering solutions.
Realtime Online provides a number of dashboard options showing usage and conditions in order to identify possible energy consumption, asset conditions and compliance reporting, either from a single point in a single building or a limitless number of data points across an estate.
The Realtime Online software application also offers you the opportunity to profile, benchmark and configure thresholds for expected energy consumption. Where thresholds are exceeded Realtime Online generates email/sms alerts to a user configurable contact set to prompt corrective action.
If you wish to learn more about how Invisible Systems can help you achieve your sustainability targets stop by our stand and speak to a member of the Brennan & Company team, we will be delighted to go through the service with you.
In the meantime if you require any further information please do not hesitate to contact Paul on (087) 6097405 or email ptonge@brennanco.ie
____________________________________________
BUMBLEance 
BUMBLEance was launched on Friday 6th September 2013 and is owned by The Saoirse Foundation, a national children's charity with its headquarters located in Co. Kerry.
BUMBLEance is the most modern children's ambulance service on the planet and it is the world's first interactive ambulance purposefully designed for children, with the capacity to operate the latest medical equipment and inter hospital communication systems.  Using the latest technology, BUMBLEance is an upgraded Mercedes Benz 519 unit with extras and we have worked hard to produce a state-of-the-art vehicle where, undoubtedly, safety is our first priority.
BUMBLEance contains every piece of equipment that any other ambulance may have as well as latest developments in software, control and automation services from ATSR, Ferno but it is also a fun environment for sick children.
The entertainment system on BUMBLEance comprises the most modern 19 inch LED TV, Playstation games console, iPad Mini and NUBI systems all operated via an on-board control system with a 2TB storage capacity.  With the latest mobile communication systems, satellite tracking and monitoring the unit also has a dual channel Wi-Fi hotspot which enables the ambulance to communicate, allowing live streaming from the internet, Skype calls and much, much more.
BUMBLEance ensures that the journey of a sick child who needs ambulance transportation to and from a treatment centre and their home is the most safe and comfortable journey possible.
BUMBLEance is part of The Saoirse Foundation
The Saoirse Foundation was set up by Tony and Mary Heffernan in March 2010.
__________________________________________
Celtic Anglian Water Ltd
Established in 1998, Celtic Anglian Water (CAW) is the Irish based subsidiary of the UK's Anglian Water Group and employs c.90 people at various treatment plants in locations throughout Ireland.
CAW specialises in the design, build, operation and maintenance of water and wastewater infrastructure assets. Since 2003, CAW, in collaboration with its Partners, has been involved in the delivery of over €80m of water and wastewater infrastructure capital works projects. In delivering capital projects CAW provides the full range of professional services required from engineering specialist designers, project managers, procurement managers, on-site construction supervisors and expert mechanical, electrical and process commissioning engineers.
All projects are delivered through an integrated management system incorporating a Health & Safety Plan, an Environmental Management Plan and a Quality Management Plan.
In addition, CAW also provides operation and maintenance services that will manage your water and wastewater infrastructure assets in the most efficient and environmentally sustainable way.
________________________________________
Central Solutions Limited
At Central Solutions our expertise is in designing and delivering world class solutions for our clients that deliver optimum efficiencies and drive transformational change.
We work with large private sector companies and public sector organisations across 3 main areas:
– Sustainability & Water
– Data & IT
– Training & Compliance
Our Core Areas of expertise include: –
– Client Strategy & Programme Development
– Water & Energy Mapping & Management
– Lean & Six Sigma Programmes (Utilities, IT & Business Process Optimisation)
– Metering, Monitoring & Reporting
– Standards Certification
– Big Data & Business Intelligence Solutions
– Regulatory, Standards, Operations & Behavioural Change eLearning
In Ireland, we also manage a number of National Support Programmes including: –
– EPA Large Water Users Community of Practice
– Lean Water & Energy Skillnet
We are also approved consultants under Enterprise Ireland and IDA Lean / Green Support Programmes.
____________________________________________
Certification Europe
Certification Europe founded in 1999 is an internationally accredited certification body based in Dublin with offices in London, Italy, and Japan.
We work with organisations across the globe to achieve ISO Certification plus provide training on a variety of management systems from Quality Management, Health & Safety, Information Security and Energy Management.
Certification Europe is now an approved provider for the SEAI EXEED Certification program. Drop by our stand to learn more about what Certification Europe can do to help your business grow in 2018.
_________________________________________________
CNI LTD
CNI are a national team of IP Surveillance experts committed to giving you the most innovative and cost-effective IP CCTV and integrated security solutions; with market-leading surveillance system design, seamless security installation, ongoing support and maintenance services, alongside outstanding customer service.
Our surveillance solutions use the latest technologies including 4K UHD CCTV, cutting edge biometrics, and intelligent video analytics to ensure safety and security for your business; along with increased control, efficiency gains and a solid return on your investment.
___________________________________________
EMC Ltd.
EMC Ltd., operating since 2001, are an Engineering and Energy services company with offices in Galway and Athlone. At Future in Food,we will be exhibiting and available to discuss Products and Innovative Technologies/Services, geared towards enhancing Processes and Reducing Operating costs within the Food Sector.
EMC represent World Leaders in Technology e.g. ABB; Eurotherm and SMC, providing our customers with modern State of the Art products and Turnkey Solutions, to meet their needs.
These include: Validated Processes and Data Recording; IP67-69 Safety Components; Air Purification which removes Moulds, Odours and Bacteria; High Purity Components; Stainless Steel Pressed Fittings; Energy Saving; Water Treatment and Reduction.
EMC specialise in providing complete Thermal Heating solution to Food Industries, from Thermosensors and Heaters through to simple and complex control components/strategies.
Our MRO services also enable our clients to enhance their whole Spare Parts Division, by maximisng Savings and Efficienices, through EMC's Global Network of Suppliers and experience gained within Food Sector to date.
____________________________________________
Enprova
As part of the Better Energy Programme the Irish Government has placed an obligation on key energy utilities, fuel importers and named market players to meet specified energy saving targets as part of a multi-annual programme. ENPROVA has been set up by the Irish Petroleum Industry Association (IPIA) to achieve these targets.
In order to meet these obligations we are required to become actively involved in aiding and incentivising organisations to achieve energy savings, and maximise their effect.
As a private company that do not sell energy products to their clients, we are uniquely in this sector, and so best placed to progress the relationship between the industry and the obligated party to achieve the best result for both sides. As we are not conflicted in any manner, our input and commitment to your business is our only priority. It is this client based approach that means we honour our commitment of progressing your business to help ours.
__________________________________________________
Environment & Energy Management

Ireland's leading publication dedicated to every aspect of environmental management and energy efficiency at industrial, commercial and municipal levels.
For over 11 years Environment & Energy Management has provided it's growing readership (now 12,000) with analysis and insight into the latest technologies and services available within Ireland, while our editorial team focus heavily on investment, business profiles and the future of the energy sector in this country.
As a publication written by acknowledged experts in their fields, Environment & Energy Management is disseminated to a controlled and targeted readership of over 12,000 key decision makers in Central & Local Government, the Professional/Services Sector (including Environmental Consultants, Engineers, Laboratories, all Third Level and other training/research Organisations, the Legal Profession and Agencies specialising in environmental protection and energy efficiency) – and, with particular attention to Small & Medium Enterprises, all sectors of Irish industry as follows: Food & Beverage; Pharmaceutical; Chemical; Medical; Electronics; Plastics; Packaging; Motor & Transport; Finance & Insurance; Textiles; Agriculture and Tourism.
_________________________________________________
ESTA Manufacturing & Sales Ltd.
ESTA Manufacturing and Sales Limited is one of the longest established manufacturers and suppliers of Motor Control Systems, Turnkey Project and Automation Solutions in Ireland.We specialise in Motor Control Systems, Turnkey Projects, Low Voltage Switchgear, Process Instrumentation, Control Solutions Including PLC Control System and SCADA.
ESTAPQS is dedicated to providing the state of the art power quality solutions to every kind of industry. To achieve this, we have been working with ELSPEC a leading global technology provider of electrical power quality analysers, real time power factor correction systems, and energy saving solutions. Our staff has undertaken extensive training in Elspec's head office and are fully familiar with the products.
Our process in tackling your power quality problems are
Undertake a PQ study of your power supply and distribution system to gather the data for analysis.
We design the solution based on the problems as measured.
We can offer the complete turnkey solution, install, commission and verify the improvements promised.
We will provide support and backup for all Elspec's product.
___________________________________________________
Fike
Fike – Because so much is at stake™
Plant safety is paramount and Fike is your natural partner when it comes to explosion, over-pressure and fire protection systems.
Overpressure or vacuum events can be devastating, leading to personal injury, damaged equipment and downtime. Fike's rupture discs offer an affordable solution; with hygienic/sanitary grade options available. From protecting a single PRV to your complete process line; Fike products are a critical part of your strategy.
Many Food products are explosive in certain conditions during the manufacturing process. Fike manufacture possibly the largest range of active and passive EP equipment available in Ireland. We do not resell others equipment so can tailor a bespoke explosion protection system in house. From passive external venting though to fully active isolation and suppression systems.
For fire protection the SigniFire camera is ground-breaking technology and can detect fires valuable minutes before 'standard' detection equipment, once detected this can be extinguished via many options including clean & chemical agents, or water-mist quenching systems.
Please visit our stand for more details
__________________________________________________
Gaelectric Energy Solutions
Gaelectric Energy Solutions' focus is on your business, your needs and your energy issues. We analyse your energy demands and costs to provide you with solutions that will reduce costs and provide sustainable energy to your business. Our solutions are specific and individual to each of our customers and their requirements.
We will design, build, finance and operate this energy solution for you on a long term Energy Supply Contract (ESCO).
This ESCO solution allows you to have a sustainable energy solution without any Capital or Operational Expenditure or Risk. Our customers only pay for the energy they use in their business.
Our asset management team ensure that the asset on your site is performing efficiently and effectively through remote monitoring and regular maintenance and operational checks.
Each and every business has the ability to become more efficient, to save money and to generate some of its own energy demand. We want to help you to become a prosumer in the market, that is, a producer and consumer of energy. Gaelectric Energy Solutions can offer businesses a new approach to achieving this.
__________________________________________________
Green Business
Green Business provides FREE expert advice and guidance to SMEs to assist them in achieving cost savings through improved efficiencies in respect of energy and water consumption and in the reduction of all wastes. Assistance may come in the form of information on our website, an on-site visit, phone support or attending our ½ day seminars.
Green Business is funded by the EPA but is operated by an independent team of consultants. All information provided is completely confidential and no information is passed on to any party, including the EPA.
_________________________________________________
Henderson Food Machinery
Henderson Food Machinery are the experts in New & Used Food Processing & Packaging Equipment to help you with all stages of production from primary machines to end of line equipment. We can supply into many sectors: Meat, Poultry, Pet Food, Vegetable, Dairy, Confectionary, Fish, Bakery, Ready Meals, Fruit & Brewing.
Our policy is simple: To supply quality service at competitive prices. We work closely with most food processing and packaging machinery manufacturers so when selling machines we can offer the right advice, giving you peace of mind going forward with your purchases.
Our manufacturers include: Apple Depositors, Carruthers Shredders, CRM Slicing Equipment, Deighton Manufacturing, FPE Grinders, Gernal Food Equipment, Havantec Food Equipment, Henkelman Vacuum Packers, Jaycraft Food Machinery, Ilpra Packaging, Porlanmaz Bakery Equipment, PSV Butchery, Robot Coupe, Tecnobox, Thissen & Stecher Cooking Vessels, Thompson Mixer Mincers, Treif Dicing & Slicing Equipment.
Why not give us a call to discuss your present or future machinery requirements or let us know if you have any surplus equipment for sale.
______________________________________
IPL Plastics Plc
IPL Plastics is a 100% Irish owned company and a manufacturing partner to leading Global Fortune500 companies. Our core offering is injection moulded polypropylene which is 100% recyclable and 'AA' BRC Certified. Our R&D centres at Quebec, Canada and Cork, Ireland have been instrumental in developing new product designs for our customers in the Food stuffs, Retail Packaging, Nutrition, Pharmaceutical, ICT, Aerospace and Automotive verticals.
With an annual turnover in excess of €500M, our operations span 17 production facilities in locations such as; The UK, North America, Canada, China and Ireland. Much more than simply a manufacturer, the combined scale and accumulated expertise within the organisation has enabled IPL to become recognised leaders in the research, development and production of a vast array of BRC Certified and Tamper Evident products.
______________________________________
Manotherm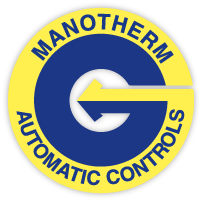 Manotherm will be exhibiting the Gemini range of energy, temperature, %RH, voltage, current and CO2 data loggers, we will also be exhibiting the VP range of compressed air flowmeters for monitoring flow pressure temperature and energy.
Manotherm also offer a complete range flow, pressure, level temperature instrumentation together with steam traps control valves and regulators.
_________________________________________________
Polar Ice Ltd
Established in 1996, Polar Ice is recognised as the leading manufacturer and supplier of Dry Ice in Ireland. With state of the art manufacturing equipment and processes, Polar Ice manufacture dry ice to a food-grade standard and are certified to BRC v7 and ISO 9001:2015. Our exacting standards make us the approved dry ice supplier to some of the country's top food producers and meat processors. Polar Ice also supply the pharma, bio-pharma, airline catering, and industrial cleaning industries.
Our 12,500 sq. ft. manufacturing facility is centrally located in Portarlington, Co. Laois. We have a manufacturing capacity of 30 tonnes of dry ice per day over five production lines. Polar Ice operates it's own transport fleet. We offer guaranteed next-day delivery and same-day urgent service, and our transport is accredited to the Freight Transport Association of Ireland (FTA) quality standard.
_________________________________________________
RGC Technologies Ltd
RGC Technologies provide industry proven software solutions for the Food and Dairy sector:
Asset Management and Maintenance (CMMS)
Stock & Parts Management
Purchasing & Supplier Management
Compliance
Health & Safety
Quality
'Audit Ready' Reporting
____________________________________________________
RTS Heating and Cooling Services
Providing a range of ATEX and standard ventilation solutions.
We also provide low energy solutions to heating and cooling issues and for appropriate projects can bring funding and finance.
Serving Food, Medtech and Pharma since 1997.
____________________________________
SMILE Resource Exchange
SMILE Resource Exchange is Ireland's national industrial symbiosis programme providing a platform for businesses to connect and identify synergies where an unwanted resource or waste in one business can be utilised as a resource in another.
Synergies are identified both online at www.smileexchange.ie and through facilitated technical expertise offered to businesses. Managed by Macroom E (a wholly owned subsidiary of Cork County Council), the programme is funded by the Environmental Protection Agency, Local Enterprise Offices and the Waste Management Regions.
_________________________________
Tapflo Ireland
With over 25 years' experience suppyling pumps and hose assemblies to leading Irish and multi national food, beverage and pharmaceutical manufacturing companies Tapflo Ireland offer sales and support from our offices and workshop in Co. Wicklow where we keep a large stock of pumps and spare
As one of Europe's biggest pump manufacturers we are keenly aware that whether you are handling food or beverages the design fundamentals are critical. The key objectives of our Sanitary range are that apart from working efficiently and effectivily our pumps..
shall not contaminate or damage the handled product
shall be easy to clean and sterilise and are designed to stay clean longer while in use.
shall be externally suitable for their environment, ie easy to be washed and kept clean on the outside.
shall be easy to use and maintain
Tapflo Ireland also carry a wide range of hoses in materials such as PTFE, Silicone, Rubber, stainless steel and an extensive stock of 316L stainless steel end connections such as Triclamp, Din, RJT, SMS, Camlock and flanged. All our hose assemblies are fully traceable, tested and certified, they are also FDA and ATEX compliant when required.
____________________________________
VERDE LED
VERDE LED is a multinational commercial LED Lighting company headquartered in Ireland and is a market leader in commercial LED Lighting solutions.VERDE LED has a global presence in the medical, pharmaceutical, industrial, food processing, warehousing, sports and commercial/office sectors.
Focusing on quality design and certification, all VERDE LED product meets the most stringent specification and certification requirements. All VERDE product comes with industry leading warranties and has SEAI Triple E listing.
VERDE LED has an in house Design team who specialise in lighting design for new or existing facilities and a dedicated R&D Department optimising product development to ensure that we continue to manufacture premium grade product with the highest quality components, unlimited hour warranties and highest efficacy.
VERDE LED offer a 'supply only' or nationwide 'full turnkey solution' from facility audit to design, installation, waste disposal and project management. We also apply or administer energy grants for lighting projects in Ireland.
_________________________________________
Watson-Marlow Fluid Technology Group
Certa is a completely new development from MasoSine, part of the Watson-Marlow Fluid Technology Group. The Certa Sine pump is one of only two pumps globally to have achieved EHEDG Type EL Aseptic Class 1 certification.
Unlike traditional pumps with rotors that cut through the fluid, Certa's sinusoidal rotor gently carries fluid through the pump, to dramatically reduce shear, while cutting power consumption by up to 50% with high viscosity fluids.
The benefits of Certa Sine pumps to food and beverage users are clear. In the dairy industry finding ways to reduce costs is a major challenge and one which the Certa pump easily solves. Its outstanding gentle pumping principle allows users to handle delicate products such as cheese curds, without degradation.
Peristaltic pumps for food and beverage applications include rugged Bredel hose pumps with flow rates to 108 cubic metres/hour. They can pump viscous and abrasive slurries, pastes and sludge, with up to 80% solids in suspension. Accurate metering and dosing of colours, flavours and additives is easily achieved by a number of pumps and tubing materials in the Watson-Marlow range.
________________________________________
The Wood Fuel Quality Assurance Scheme (WFQA) certifies suppliers of woodchip, firewood, wood pellets and wood briquettes to the latest European quality standards while also ensuring that all wood fuel is sourced from sustainably managed sources.
Wood fuel quality is a vital component of ensuring that boilers, stoves and CHP units run efficiently and reliably, as well as ensuring that combustion is complete and that emissions to air meet all the required standards.
The WFQA also ensures that customers are provided with adequate information about the wood fuel they are purchasing in terms of weight, moisture content and size profile.
___________________________________