A small number of exhibition spaces are being made available at Future in Food Ireland for technology companies and consultants who are providing sustainability products and services to the Irish food and drinks processing sector.
For further information and to receive an exhibitor information pack please contact + 353 46 9773434, alternatively email Ronan.
_________________________________________________
 Alupro Ireland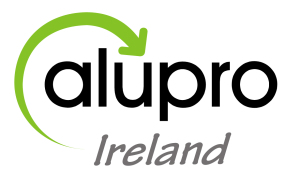 Every Can Counts is a behavioural change initiative, developed by the drinks can manufacturing and recycling industry and established in 9 EU countries, to raise awareness about 'recycling on -the-go'. The Every Can Counts program is managed by Alupro Ireland, a not-for-profit company whose objective it is to improve aluminium packaging recycling rates. Its launch in Ireland was supported by the Department of Environment, Repak and industry stakeholders. It marks an on-going commitment by industry to drive up recycling rates, within the workplace and on the go.
Recycling is always an important concern for companies committed to sustainability. Every Can Counts makes it simple and easy for people to recycle drinks cans at work and whilst on the go by helping employers to encourage drinks can recycling within their organization. Every Can Counts is designed to complement existing recycling facilities or as a stand-alone scheme and it is simple to Get Involved all you need to do is log on to www.everycancounts.ie.
Over the past twelve months Alupro Ireland has been working with Origin Green companies to promote the separate recycling of aluminium cans in the workplace, with large companies multi-site groups, like ABP Food Group, Green Isle Foods, part of Northern Foods PLC and Rosderra Irish Meats implementing the programme across their plants. It makes sense for companies to keep cans separately for recycling and deduct the value of the cans from their baseline recycling cost or make recycled cans work in the community, by donating the value of the cans to local community groups such as Tidy Towns as cash or compost or towards well needed funds for schools in the locality. It is a visible commitment to the environment and local community.
Alupro Ireland would like to encourage all Origin Green signatories to engage with Every Can Counts at Future in Food – it is simple to do, virtually free and adds value to your sustainability pillars – manufacturing (waste reduction) and social sustainability (employee wellbeing and company working in the community!) please visit us at stand number 3.
.
_________________________________________________
 Authentic Energy
Authentic are independent energy advisors.  We do not sell or endorse any one technology, fuel or energy source. We follow EMPI– Energy Management Professional Practice – and IMCA guidelines.
Our credo: The greenest and most profitable energy, is the energy you do not use
_________________________________________________
Bord Bia – Origin Green – The World's First National Sustainable Food Movement  
Launched in 2012 by Bord Bia, Origin Green is Ireland's national sustainability programme for Irish food & drink producers to prove their commitment to operating in a sustainable manner. Working across the entire supply chain – from farm to manufacturing – it is the only sustainability programme in the world operating on a national scale.
To date, over 85,000 carbon footprint assessments have been undertaken on Irish farms – a world first. This measurement is being conducted on a national scale, routinely on an 18 month cycle, and doing so in a process of measurement, individual feedback and continuous improvement.
At manufacturing level, participating companies develop target driven, multi-annual sustainability plans. These targets, and the progress towards reaching them, are independently verified and tracked by the internationally recognised auditing body – SGS on an annual basis. Three years since the launch of Origin Green, over 470 of Ireland's food & drink manufacturers, accounting for over 90% of our food & drink exports, have registered for the programme.
Now Origin Green is writing a new chapter in Ireland's sustainability story giving buyers access to a safe, secure supply from producers with an independently verified commitment to sustainability.
_________________________________________________
Calor – Providing cleaner, efficient energy solutions to the Irish Food Sector
Calor gas offers significant advantages as an energy solution for businesses in the food sector due to its cleaner burning and environmentally sustainable credentials. As it produces far lower carbon emissions than oil and electricity, it is one of the cleanest conventional fuels available. For businesses which are pro-actively aiming to reduce their carbon footprint, a switch from oil to LPG can have a huge impact. Companies can make the switch to Calor easily, and in many cases by a straightforward conversion of existing equipment. In the case of water heating, there are various highly efficient options such as direct-fired and also instantaneous water heaters which ensure that an ample supply of hot water is available as needed.
As the leading provider of LPG to the Irish market, Calor understands that businesses are looking for the most economical and efficient energy solution available. Calor's energy advisors can tailor energy solutions for business to help reduce energy costs over the long term and positively impact on carbon footprint.For further information or to speak to a Calor Energy advisor contact Calor on 1850 812 450 (ROI) / 028 9045 5588 (NI).
_________________________________________________
Certification Europe
Our accreditation means that we have been independently assessed as possessing the expertise and competency to audit and certify to each of the listed standards on our website. Organisations who are seeking to have a system certified to an international standard should ensure that the assessment and certification is carried out by a competent accredited body. This means that the certification body providing the service is accredited and can provide evidence that it has the expertise, skills, proven knowledge of the standard and itself operates a quality service.
A national accreditation body exists in most countries to perform the task of approving, monitoring and auditing certification services. National authorities liaise through an international forum (www.iaf.nu) to ensure that international standards are adopted in a uniform manner to enable international recognition.
Certification Europe has achieved formal accreditation in the following standards:
ISO 9001 – Quality Management Systems Certification
ISO 14001 – Environmental Management Systems Certification
OHSAS 18801 –
ISO 20000-1 – IT Service Management Systems Certification
BS 25999 – Business Continuity Management Systems Certification
ISO 27001 – Information Security Management Systems Certification
ISO 22301 –
ISO 20121 –
ISO 50001 – Energy Management Systems Certification
DIR 93/1999/EU – Electronic Signatures Certification
APACS Standard 55 – Accredited Cheque Printers
World Lottery Association Security Control Standard
_________________________________________________
Certuss
All CERTUSS Steam Generators are type tested according to European Pressure Equipment Guideline DGRL 97/23/EG. CERTUSS offer seven construction groups within their range of fossil fuel Generators with outputs ranging from 80kg/hr to 2000kg/hr and operating pressures of up to 32 Bar G. To accompany the Generator, CERTUSS also offer their CVE Package Plant Module, where all of the associated ancillary items are pre-piped, pre-wired and factory tested.
Fuel types offered are Gas, Light Oil, LPG and Bio Fuel, with combination burners offered on all units from 500kg/hr upwards. Also available are a range of Electrical Steam Generators from 6kW to 120kW.
CERTUSS also offer a new "TC Model" with touch screen control and full modulation from 50-100% firing. The TC offers output ranges from 500-2000kg/hr and is compatible with many BMS interface provisions such as Profibus and Modbus etc.
Tel: +44 (0) 121 327 5362  Website: www.certuss.co.uk
_________________________________________________
DaysE – Donate as you save energy
DaysE (Donate As You Save Energy) is an organisation established to raise funding through energy savings.
The funds raised are donated to non-profit organisations to be used for energy saving or renewable energy initiatives.
At DaysE we provide the platform for collaboration between the donor, the beneficiary and industry partners.
Any commercial energy consumer can benefit from collaborating by A: Reducing their energy demand & carbon footprint, B: enhancing their CSR profile by supporting non-profit organisations and C: Reducing their associated energy costs.
Visit our stand or our website to learn how your organisation can help others whilst helping your business.
For more information you can visit our website: www.dayse.org or email: info@dayse.org
_________________________________________________
Electrical Mechanical Controls
EMC Ltd., operating since 2001, are an Engineering and Energy services company with offices in Galway and Athlone. At Future in Food,we will be exhibiting and available to discuss Products and Innovative Technologies/Services, geared towards enhancing Processes and Reducing Operating costs within the Food Sector.
EMC represent World Leaders in Technology e.g. ABB; Eurotherm and SMC, providing our customers with modern State of the Art products and Turnkey Solutions, to meet their needs.
These include: Validated Processes and Data Recording; IP67-69 Safety Components; Air Purification which removes Moulds, Odours and Bacteria; High Purity Components; Stainless Steel Pressed Fittings; Energy Saving; Water Treatment and Reduction.
EMC specialise in providing complete Thermal Heating solution to Food Industries, from Thermosensors and Heaters through to simple and complex control components/strategies.
Our MRO services also enable our clients to enhance their whole Spare Parts Division, by maximisng Savings and Efficienices, through EMC's Global Network of Suppliers and experience gained within Food Sector to date.
__________________________________________________
Enviroeye Consulting Engineers
Enviroeye Engineering Ltd is a mechanical & electrical engineering consulting company.
We provide professional services to the Industrial & Commercial sectors. We act as the clients engineer from business case proposition, project commissioning & performance verification.
Our reputation has grown through successful project delivery within budget and achieving performance targets.
We have completed a wide variety of energy projects. On major projects, performance has been independently verified.
Our philosophy is work in partnership with our clients to deliver successful projects, our track record is built on our company ethos, Customer Partnership & Service, Experienced based analysis, and Independent professional advice.
_________________________________________________
Environment & Energy Management
Ireland's leading publication dedicated to every aspect of environmental management and energy efficiency at industrial, commercial and municipal levels.
For over 11 years Environment & Energy Management has provided it's growing readership (now 12,000) with analysis and insight into the latest technologies and services available within Ireland, while our editorial team focus heavily on investment, business profiles and the future of the energy sector in this country.
As a publication written by acknowledged experts in their fields, Environment & Energy Management is disseminated to a controlled and targeted readership of over 12,000 key decision makers in Central & Local Government, the Professional/Services Sector (including Environmental Consultants, Engineers, Laboratories, all Third Level and other training/research Organisations, the Legal Profession and Agencies specialising in environmental protection and energy efficiency) – and, with particular attention to Small & Medium Enterprises, all sectors of Irish industry as follows: Food & Beverage; Pharmaceutical; Chemical; Medical; Electronics; Plastics; Packaging; Motor & Transport; Finance & Insurance; Textiles; Agriculture and Tourism.
_________________________________________________
Enprova
Aiding and Incentivising Organisations to Achieve Energy Savings
As part of the Better Energy Programme the Irish Government has placed an obligation on key energy utilities, fuel importers and named market players to meet specified energy saving targets as part of a multi-annual programme. ENPROVA has been set up by the Irish Petroleum Industry Association (IPIA) to achieve these targets.
In order to meet these obligations we are required to become actively involved in aiding and incentivising organisations to achieve energy savings, and maximise their effect.
Independent Private Company
As a private company that do not sell energy products to their clients, we are unique amongst obligated parties in this regard. Therefore we are best placed to progress the relationship between the industry and the obligated party to achieve the best result for both sides. As we are not conflicted in any manner, our input and commitment to your business is our only priority.  It is this approach that allows our clients to have full confidence in our commitment to their business. Tel: +353 (0) 1 8010 140 www.enprova.ie
_________________________________________________
Fike – Because so much is at stake™
Many processes are designed to run at set pressures for optimum efficiency, many fault situations can occur where this pressure can either be exceeded or a vacuum can be generated. Either occurrence could be catastrophic to life and equipment.
Also, 70% of organic dusts are combustible in the right concentrations, dust explosions are not uncommon in food processing with several high profile incidents over the past few years in UK & Ireland alone, some unfortunately with tragic outcomes.
Fires can start either due to many reasons, not limited to faulty equipment, bad practices/housekeeping or as a result of explosions; these can rapidly spread to other parts of the facility. Fike have an extensive range of fire detection, control & suppression systems including SigniFire – the quickest fire detection system in the market, which can detect fires several minutes before conventional fire detection systems.
Fike can provide you with a total range of products to protect your whole facility against such Pressure, Explosion and Fire events.
_________________________________________________
Green Business
Green Business is a FREE and confidential resource efficiency service for all types of SMEs in Ireland. The service is funded by the Environmental Protection Agency (EPA) under the National Waste Prevention Programme with the objective of delivering substantive resource efficiency improvements and cost savings, through waste prevention and reductions in water and energy consumption.
Businesses can request a free site visit carried out by our experienced Green Business advisors. A report is then produced which provides recommendations for resource efficiency savings. All information is treated as confidential and is not passed to any other party.
Green Business works with Origin Green Companies to help identify resource efficiency opportunities. Green Business identified on average €37,000 in potential savings per company visited in the last 3 years. Green Business has engaged with over 1000 businesses and held 26 Resource Efficiency Seminars across the country offering companies practical advise on how to save money and become more sustainable.
For more information see www.greenbusiness.ie or email contactus@greenbusiness.ie or free call 1850 473361.
_________________________________________________
IBM
The food sector offers a unique set of challenges and opportunities to companies who must navigate volatile prices, food traceability and even predicting the weather in order to succeed.
IBM's consulting led industry team is ideally placed to help you navigate the myriad of complexities to profitably grow your organisation on a global scale.
Industry leaders like Heinz, Du Pont, McCain, Nestle, Kellogg's, Mondelez, Unilever and Monsanto have benefited from working with IBM, as have industry forums and trade bodies from The Farm Foundation to the World Economic Forum.
This experience gives IBM a deep understanding of the industry trends, issues and solutions, which can be used to guide you through areas as diverse as improving your business through shared services or optimising your supply networks.
IBM can help you get a complete view of your IT infrastructure so that decisions on how and where to reduce costs and get greater efficiencies are easily made. They can help you implement systems covering Customer Engagement (CRM) and Order Management, and help you with business planning and cost control.
So, whether your issue is about transforming your customer's digital experience, food traceability, developing mobile enterprise applications or even predicting the weather, IBM industry consultants can help.
_________________________________________________
King & Moffatt
King and Moffatt Group is a private limited company engaged in the provision of electrical and mechanical services. Established in 1982, their headquarters are located in Carrick on Shannon, Co. Roscommon as well as an expansion to a UK office located in East Croydon, London.
King and Moffatt provides electrical and mechanical contracting services across all sectors of the construction industry, including: Food, Beverage, Industrial, Mining, Pharmaceutical, Medical, Hotel & Leisure, Transport, Public Buildings, Commercial, Power and Energy sectors. With King and Moffatt's years of experience, knowledge and their competent workforce, they provide clients with a complete installation; including but not limited to design, handover and maintenance. Adding to these benefits, King and Moffatt have a newly founded Energy Engineering division.  This allows them to offer clients the most efficient and long-term value solutions their facilities need, while also helping the environment.  There are also the qualified Building Information Modelling (BIM) and design teams of electrical and AutoCAD engineers at the company. These teams design new projects on a weekly basis, allowing them to offer cost effective and innovative solutions throughout the project cycle.
To find out more about us, please call +353 71 962 0378 or email info@kingmoffatt.com.
_________________________________________________
MM Barcoding
MM Barcoding is a long established international company specialising in barcode printers,scanners,label making software,printheads,labels,ribbons and spare parts.
We supply and service all the major brands including Zebra,Intermec,Sato,Datamax,Toshiba Tec ,CAB,Printronix,Motorola and Datalogic.We pride ourselves on supplying our customers with a 'one stop shop' for all their barcoding requirements.
In line with ongoing customers' requirements-especially in food,beverages and pharmaceutical-we have now extended our range of products to include verification and validation systems.
Our range of verifiers and scanners will ensure you always have the right information on the right product at all times in a fully readable format.
Our systems ensure that our customers achieve dramatic reductions in waste caused by bad or wrong codes.
_________________________________________________
MRSL Ltd. 
MRSL is an industrial refrigeration and heat pump specialist.
Our capabilities include concept development, plant design, installation & commissioning.  We have an active after sales maintenance team who will maintain your plant in optimum condition or troubleshoot existing equipment.
The EscoPodTM product is a culmination of expert design ability engineered to optimise all conditions found local to a specific site.  We provide clients with developed systems which deliver substantial carbon reductions as well as large economic benefits.
Alternatively we can provide guidance in developing your system – be it more economically efficient, more environmentally friendly or more capacity within an already limited site.
_________________________________________________
Rackard Steam + Biomass Services
STEAM – Steam trap surveys, trouble shooting, system efficiency, and commercial feasibility studies.
BIOMASS – Technical and mechanical feasibility studies, design and execution of biomass systems.
Independent Steam Trap Surveys.
Faulty steam traps cost!
One distribution line steam trap failure on a typical 10 barg steam plant operating 4,000 hrs pa will cost €5,300 in additional fuel costs. (Natural Gas @ €0.033 kWh).
On average a steam trap has a service life of about 5 years. Systematic replacement of steam traps while effective is costly. If steam traps are venting into a common or pressurized condensate return line it can be difficult to determine their condition by normal means. Using the latest ultrasonic equipment and analysis software Rackard Steam + Biomass Services can accurately determine the effective condition of a steam trap thereby saving on fuel and needless replacement costs.
We do not sell steam traps, our sole focus is to give the client the best information and value for money.
_________________________________________________
Safefood 360°
Safefood 360° provides food manufacturers a secure web based food safety management platform. The system allows them to set-up, record, manage and report on all elements of their food safety system through one, intuitive interface.
The software brings together key processes such as HACCP and Risk Management, Supplier Management, Auditing, Corrective Action, Monitoring, and more. All in one user-friendly, tried and tested package.
Safefood 360° software is fully aligned with the specific requirements of all GFSI, retailer and legal standards. The software platform is updated automatically as changes to these standards take place.
Our compliance solutions are used globally by some of the world's largest food manufacturers to maintain compliance and eliminate manual paperwork from the food safety and quality management processes. Managers in these food businesses benefit from instant access to their data from any location and the standardization of food safety processes across multiple plants.
Safefood 360° has a proven track record of implementing the software on a global scale, on time and within budget.
_________________________________________________
Screenguard Green are demonstrating the CUES Chiller Unit Energy Saver, along with the IMEC Intelligent Motor Energy Controller and the ACES Air Conditioning Energy Saving units.
The CUES units fit over the thermostats in a chiller to give the chiller a more accurate reading of the actual product temperature and eliminate spurious refrigeration cycles because of opened doors. The IMEC units provide soft start to standard motors and can adjust the speed of the motor to match variable loadings. The ACES unit monitors for thermodynamic saturation and switches off the cooling to use the latent cooling potential for maximum efficiency.
Screenguard are also demonstrating our Senselogix range of multi-utility monitoring and small power control systems which can drive savings where BMS or process control systems cannot viably function. Leak Detection Alarms and ISO50001 portfolio systems are built into the system to provide energy managers with the tools for verification and what-if analyses that are a vital part of continued savings.
_________________________________________________
Sealpack Limited
Sealpack Limited are labelling engineers. We provide solutions to your label and packing requirements.
We have built and established long-term partnerships with our customers based on professionalism, reliability and trust. We work closely with every client to ensure rapid service and high quality products.
Sealpack has the capability of producing high quality labels from plain to multi-colour supplied on rolls, sheets or fanfold, in any given quantity. If required, we can produce labels with special adhesives and coatings that perform in various environments.
Our key markets are Pharmaceutical and Healthcare, Beverage and Food, Security and Brand protection.
www.sealpack.ie
_________________________________________________